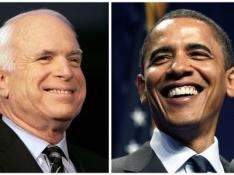 Je ne souhaitais pas écrire de nouveau post avant dimanche mais l'actualité m'a rattrapé, avec cette énorme surprise que dis je cette énorme manoeuvre stratégique de John McCain contre le cours de la campagne.
John McCain a donc annoncé qu'il suspendait temporairement la campagne pour revenir à Washington pour aider à l'adoption des dérniéres décision du gouvernement Bush d'octroyer un montant sans précédent pour sauver l'économie US et Wall Street.
Video de John McCain pour annoncer la suspension
La manoeuvre est trés claire, elle consiste à hisser McCain au dessus de la melée à lui donner un posture au dessus de la politque avec un petit 'p' et donc oeuvrer pour le bien de la nation US.
Le souci est que cela arrive alors que deux récents sondages tombés récemment montrent que McCain est entrain de perdre du terrain, au vu de la crise actuelle qui donne plus de crédit à Obama  pour la résolution des problèmes actuels du pays.
Obama a réagi à ce soudain revirement en soulignant qu'un président pouvait faire deux choses à la fois, et que cela fait partie des qualités intrinséque d'un candidat à l'élection US.Obama ne souhaite donc pas non plus reporter le débat avec MCCain prévu ce vendredi à Oxford.
Obama a déclaré »It's my belief that this is exactly the time when the American people need to hear from the person who in approximately 40 days will be responsible for dealing with this mess, [...] Part of the president's job is to deal with more than one thing at once. »
Annonce d'Obama qu'il continue sa campagne à ClearWater 
Un point sur les derniers sondages qui montrent clairement que Obama méne par 9 points d'écart contre son rival républicain.Un sondage sorti aujourdhui montre aussi une avance nette de Barack Obama contre John McCain alors que début Septembre McCain menait par 3 points d'avance à la sortie de la crise Russo-Georgienne.
Video Obama en tête dans les sondages
Palin est en tournée diplomatique pour renforcer son image de VP de MCCain avec un babage diplomatique qui semble léger.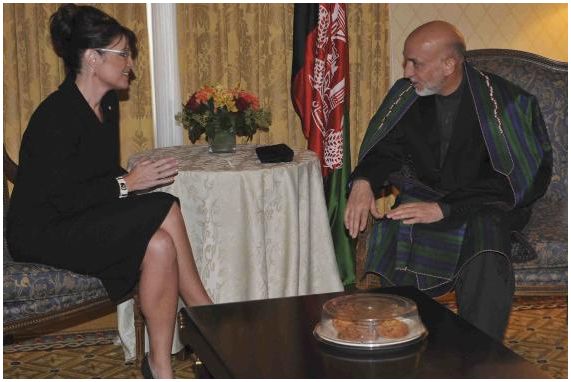 Video de la rencontre Palin avec Karzai, Uribe et Henry Kissinger  à NewYork
Cela promet pour la suite à  une quarantaine de jours de l'élection du 4 novembre 2008.
NOTEZ le POST
[ratings]
Pour suivre les posts et vous tenir vous informé sur les élections US abonnez vous au flux rss
@+